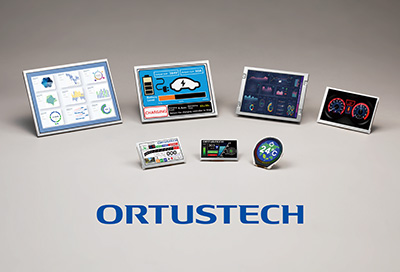 The high value-added TFT-LCDs of the "ORTUS" brand realizes high pixel count, high definition and low power consumption while enhancing outdoor visibility by using HAST®(Hyper Amorphous Silicon TFT) as its core technology, and is adopted for various equipment such as industrial equipment.
We will continue to develop products for further improvement of outdoor visibility and low power consumption in the future and will provide better products to customers.
Ultra high definition and image quality amorphous silicon TFT

Excellent features of Transflective TFT-LCD "Blanview"

Blanview is original TFT-LCD technology to realize high-quality display performance in any brightness circumstances (indoor / outdoor) with overwhelming low power consumption.
Blanview-2 realizing ultimate low power consumption and outdoor visibility
Transmissive TFT-LCD

Crispy and bright display created by a backlight.

Transmissive TFT-LCD

Display performance deteriorate by a sunlight reflection at LCD surface.

Transflective TFT-LCD
(other-companies products)

Reflection area works to improve outdoor display quality but leads to large power consumption in indoor usage.

High light reflection panel design along with low power consumption functionality; Good display performance in any surrounding situations.