Color filters for various types of displays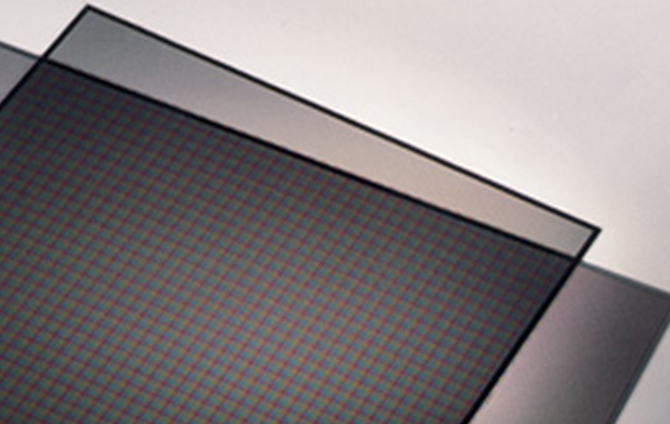 A color filter is an essential part that defines image quality on displays. It enables colored display when backlight passes through a filter, onto which red, green and blue patterns are formed on a thin glass substrate.
TOPPAN provides these color filters for a wide range of applications from large size TVs to tablet terminals and smart phones.
Structure of color LCD panel
Color image is formed when light passing through the color filter.

Display Market and Demands to Color Filters
Now that the expanding electronic device market demands various sizes of displays for various applications, properties required for color filters are also quite diversified. In order to supply the optimum color filters that meet the market's needs, TOPPAN has been continuously engaged in further improvements.